Monday, November 27th, 2006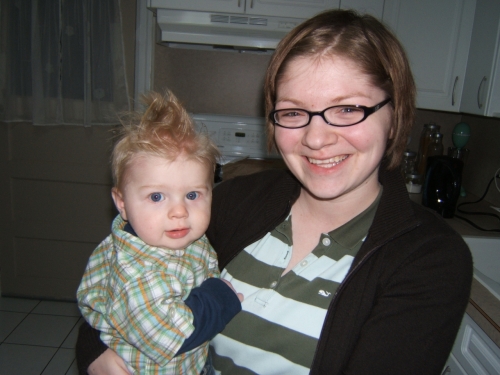 There are new photos in the gallery: a ton of them! Clay likes to be able to see the many faces of Markus while he's at work, hence the mountain of adorable pictures.
This boy just keeps getting more and more amazing. He claps when we say, "Yay!" He gives kisses. He is pulling up to standing on everything he can get his hands on, and crawling a mile a minute. I am laughing almost all day. We are so blessed to have such a wonderful, sweet, mischievous boy!